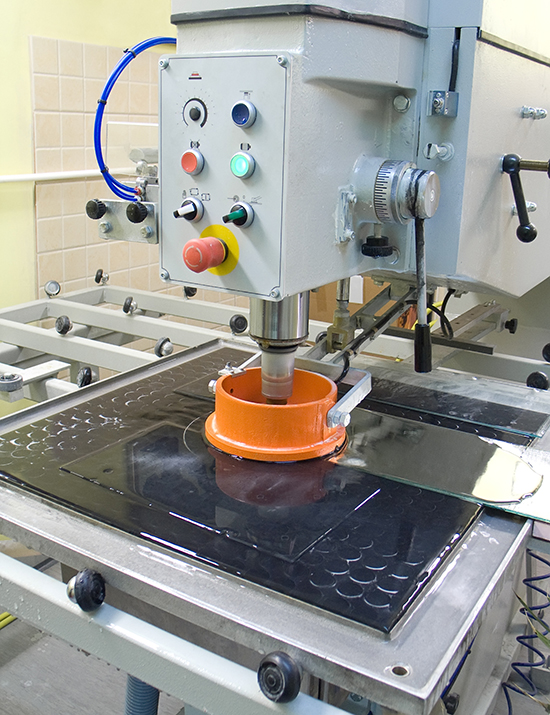 Custom Precision Drilling – Single, Multiple and Gang
Using precision diamond-headed drill bits and specialized cooling, you have the option to drill one or more holes in the glass. Sinclair Glass has the capability to drill holes as small as 1/16" to as large as 6" in diameter. Our experience allows us to precisely drill the hole(s) prior to bending so that when finished, the location of the hole is within your tolerance.
Hole drilling is also available on different glass types and thickness. Whether it's patterned glass, colored glass, thin glass or heavy thick glass, holes enable the use of handles, hinges or grommets for assembly.
We are capable of drilling your glass requirements with the exactness and quality you should expect and strict tolerances adhered to.