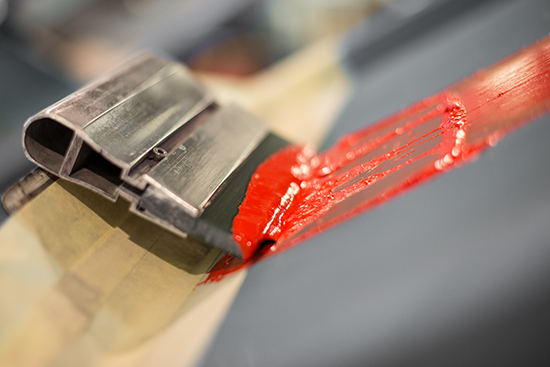 Screen Printed Glass To Meet Your Specifications
Decorating on glass is a cost effective way to add a splash of color, a custom logo, or a simple design, to a piece of glass. We utilize a high temperature ceramic-based paint that can be silk-screened onto the surface. The paint is then fired at over 1100F and is permanently bonded to the glass. The screened pattern can be a simple corporate logo, a repetitive design or a complex multicolored creation. Custom color matching is also an option using standard pantone colors, custom colors, simulated etch paint, or unique textured paints.
Sinclair Glass can utilize your existing supplied artwork or create your artwork from scratch with color separations. The ability to make our silk screens in house provides us the flexibility to deliver screen-printed glass on schedule.