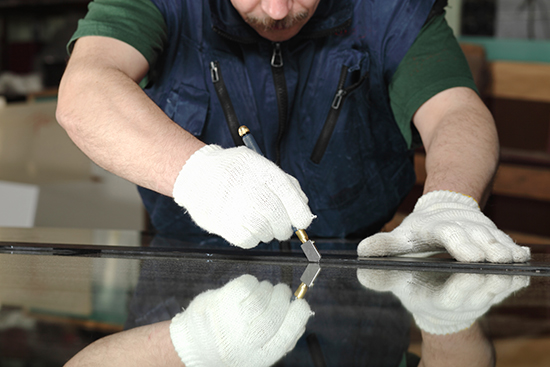 Water-Jet Cutting Glass
Sinclair Glass water-jet technology is ideal when custom shapes or custom holes are required. This pressurized water is forced through a tiny opening combined with small amounts of abrasive particles that allow us to penetrate glass and cut intricate shapes or holes.
Water-jet cutting is feasible on all types of glass including art glass, architectural glass, patterned glass, and thick glass. Due to the high pressure, this technique leaves a nice clean interior edge and avoids stress cracks and chipping when done correctly. Without this process many of the projects we have supplied could not have been accomplished.
In addition to cutting difficult shapes, water-jet technology has precise accuracy and can be positioned straight from CAD files. The process can then be repeated again and again from one part to the next with the same accuracy. Combining water-jet cutting with our other capabilities creates exciting new possibilities and flexibility.